I would do anything.
I would sign on the dotted line &
let the devil take my soul.
For just one more bite
filled with buttery explosions
& sinful chocolate ribbons.
Like the torture of old memories
while once sweet, turned bitter,
So I suffer
from a longing for their flaky outer crusts
their sweet inner linings.
Long after they are all consumed.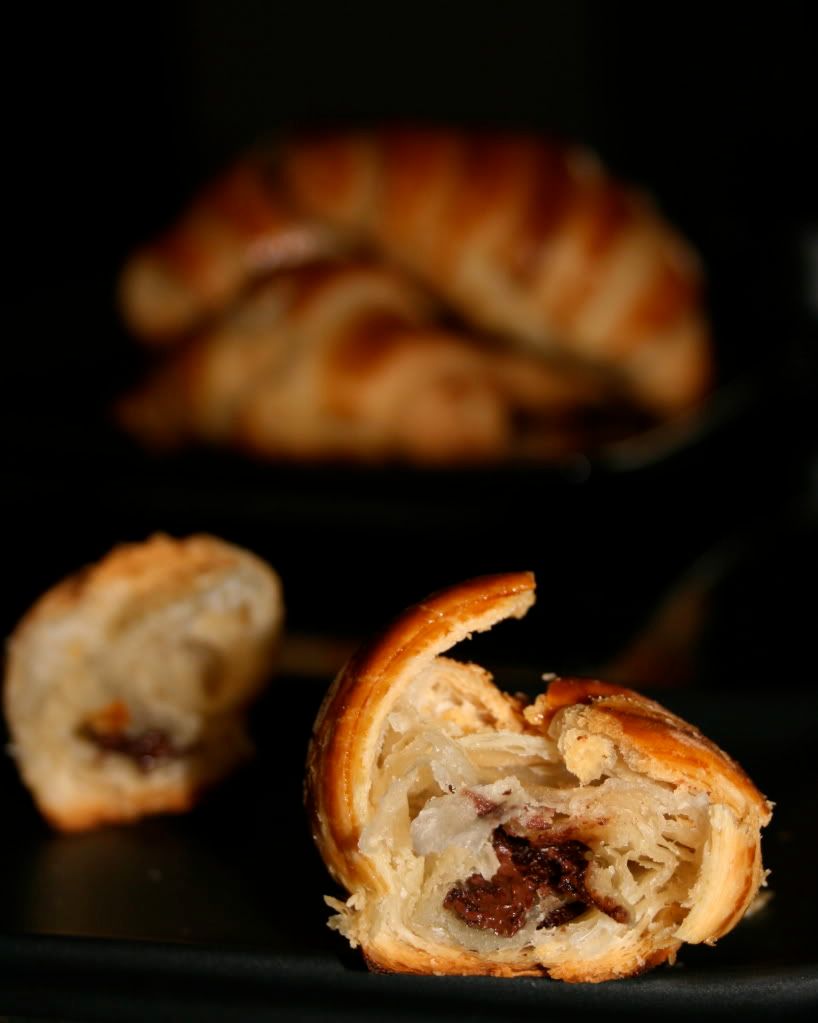 I honestly think I've missed my calling as a writer of food erotica.
And yes, I know, I may have a problem of some sort.